Are you looking for a bar that is loaded with cool activities where you can have the best time and an unforgettable experience? The bars listed below are the right place for you. Visit either one of them(or even both) and thank us later.
Minimal Bar is a cool place to go to with friends and family, or even just yourself. There's usually lots of music and dancing, ping pong and table tennis right at the entrance. The bar has a small club and is perfect for a night out. All the games, music and dancing keep you from getting out of the loop. And even if you do, there are small rooms available if you'd prefer a quiet space with your friends when it gets a little too noisy. You can get one all to yourself as well.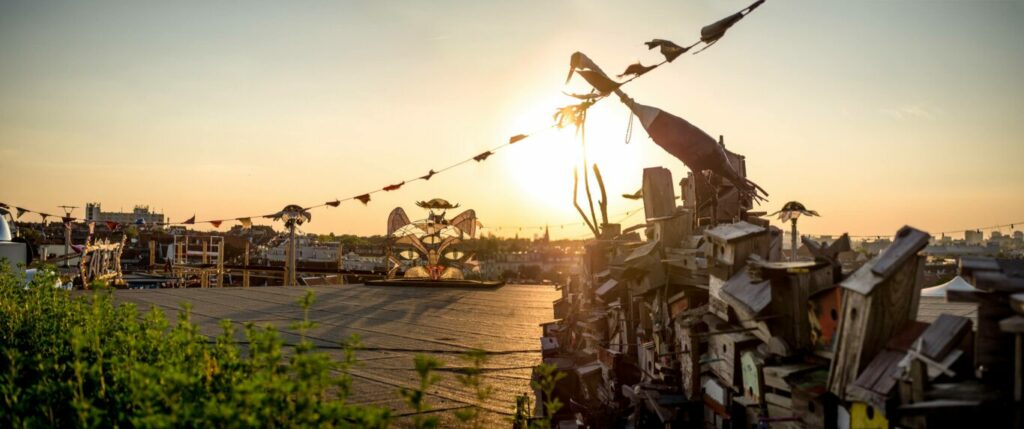 Located on top of the parking garage of a shopping mall in Nuekölln is this remarkable rooftop bar. They have a spectacular rooftop terrace overlooking Berlin and offer much-appreciated rooftop seating with the perfect view of the night sky and the city in lights. There's usually lots of dancing and live performances.
Klunkerkranich has an amazing vibe and is one of the best rooftop bars you can find in Berlin. Thanks to all its amazingness and value, it gets filled up very early, so do try to be there on time. Early birds get to have an open view of the sunset. The experience is simply magical. They also offer food and have a cocktail bar.
For a night of complete fun and activities, join the BeOriginal free Berlin pub crawl and anticipate the best experience. You won't need to figure out the places to visit because our local guide has got you covered already. Your job is to have fun while mingling with others as you surf through the city's bars, clubs and whatnot.