Berlin is one of the biggest cities in Germany and one that sees several tourists yearly. You may be wondering how to spend your day in Berlin and visit as many places as possible. Well, that's why this post is here. If you just have a day to spend in Berlin, you can still browse through the city with this short guide.
If you're pressed for time, then start your morning with a breakfast/ brunch around 9 am at the House of Small Wonders. It's a great spot for locals and tourists and you can take some nice shots for your Instagram feed here under the classic spiral staircase which leads to the 2nd floor.
It's possible to meander and miss out on some important spots in the city so opt in for a Berlin Free Original Walking Tour. You'd get to see Bradenburg Gate and other attractions in Berlin.
Now, a trip to Germany is incomplete without a stop at a beer garden. Visit Prater Garten or Branhaus Georgbraeur for a pint of beer and BBQ pork. Brauhaus is just 5 minutes walk from Museum Island so you can check the island out as about five museums are situated in the same area.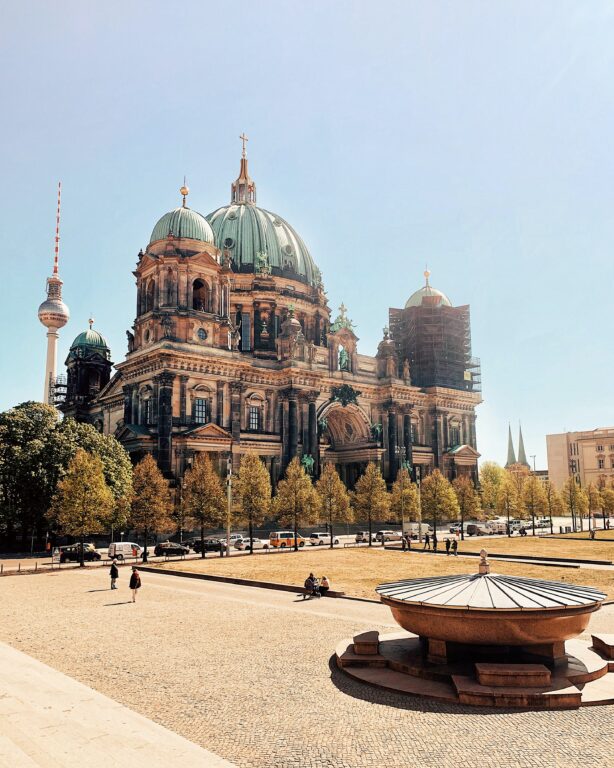 Fascinating fact: Museumsinsel (Museum Island) is a UNESCO World Heritage Site.
Berliner Dom should be your next stop. Berliner Dom (Berlin Cathedral) is a Roman Catholic Church that dates back to 1415. It's a great site where you'd get to enjoy the artistic design of the building.
After all your sightseeing, you could drop at Zur Letzten for a nice dinner. Don't forget to order German food.
You can explore the nightlife by visiting KitKat Club or Tresor. Note that most nightclubs in Berlin don't open until late at night (from 11 pm) and last till the following afternoon or throughout the weekend.