Free Berlin Walking Tour
€0,00 Incl. VAT
Tour Details
The Original Free Berlin Tour is perfect for tourists, travellers, expats, and locals. It is a free walking tour showing you the history of Berlin.
Price: Free
When: Every day at 10 a.m. and 12 p.m.
Where: The meeting point is in front of Generator Berlin Alexanderplatz, Otto-Braun-Straße 65, 10178 Berlin, Germany. Next to the Entrance.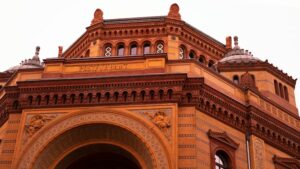 Groups of 10 or more
Without previous notice, we are unable to accept groups of 10 or more. If you'd like to attend as a group, please contact us at: info@originalberlintours.com, as this is the only way to ensure that your group will travel together!