Free Berlin Tours
From Berlin:
The Original Free Walking Tour
Uncover Berlin's Hidden Gems with Our Top-Rated Free Walking Tour! Delve deep into the heart of Berlin's rich history and vibrant culture. This tour is more than just a walk; it's a captivating voyage through iconic landmarks such as the Brandenburg Gate, Reichstag, Holocaust Memorial, Luftwaffe HQ, Checkpoint Charlie, Unter den Linden (Humboldt University), the notorious site of the Nazi book burning, Gendarmenmarkt, and so much more.
Guided by our enthusiastic and well-informed local experts, this tour offers an engaging blend of facts and stories. If post-tour plans of a delicious meal, thrilling dance, or soulful live music are on your mind, we've got the best insider tips just for you. Dive into Berlin's unique allure – book your spot now!
Berlin Free Walking Tour:
Essential Details
Walking Tour Details
Price: Free
(The tour is free, but tips for the guide are appreciated.)
Times: Daily at 10am & 12pm.
Location: The meeting point is in front of Generator Berlin Alexanderplatz, Otto-Braun-Straße 65, 10178 Berlin, Germany. Next to the Entrance.
This Walking Tour Includes
The Reichstag
Berliner Dom
WWII Battlefields
Checkpoint Charlie
Surviving sections of the Berlin Wall
Brandenburg Gate
Intriguing tales from Berlin's history
Local legends and urban myths
Memorial to the Murdered Jews of Europe
And many more captivating sites …
Additional Information
A break is included in the tour.
The route through the historic Mitte district can vary based on weather, the guide, and the group's dynamics. This ensures each tour is distinct, promising a one-of-a-kind experience with our engaging and knowledgeable guide.
Free Tour Berlin:

Why Tour With Us?
Free and Insightful
Be Original Tours offers engaging walking tours that merge education with entertainment.
Discover Berlin's Best
Explore the top attractions of Berlin with Be Original Tours' free walking adventure.
Daily Tours
We offer free walking tours every day, making it easy for you to fit one into your plans.
We're Here to Help
Got questions or worries while traveling? Don't hesitate to reach out; we're always ready to assist and guide you.
Free Walking Tour Berlin:

Explore Berlin's Rich History
Join us on a memorable journey through Berlin's storied past. Experience the city's evolution from a quaint fishing village to the bustling heart of the Prussian Empire. Engage with tales from the Nazi era, the Cold War, and the iconic moments surrounding the fall of the Berlin Wall.
Our free Berlin walking tour experience lasts approximately 3.5 hours, taking you through landmark locations: Alexanderplatz, Saint Marienkirche, Berliner Dom, Unter den Linden, Bebelplatz, Checkpoint Charlie, and beyond. Discover the powerful stories behind the remnants of the Berlin Wall and the Memorial to the Murdered Jews of Europe.
Concluding at the majestic Brandenburg Gate, our knowledgeable local guide from the Berlin free tour community will happily share suggestions for the rest of your Berlin adventure.
Skip the standard guidebooks and be part of the free Berlin tours that offer an authentic glimpse into the city. Embark on this unique exploration with us. Reserve your place today!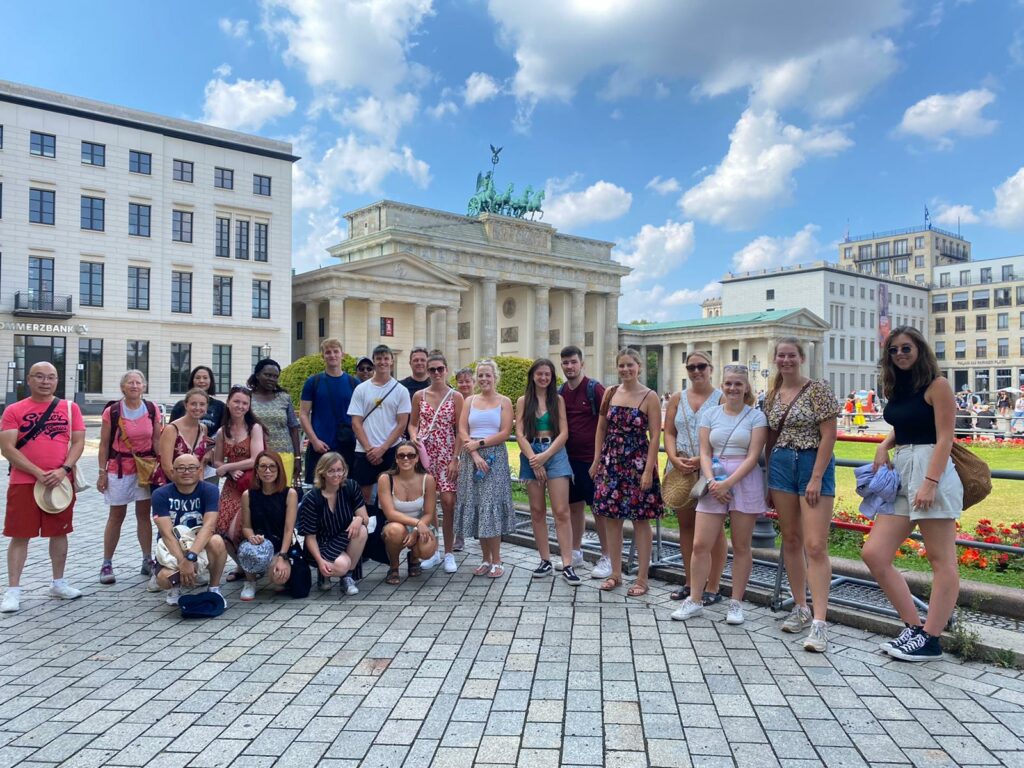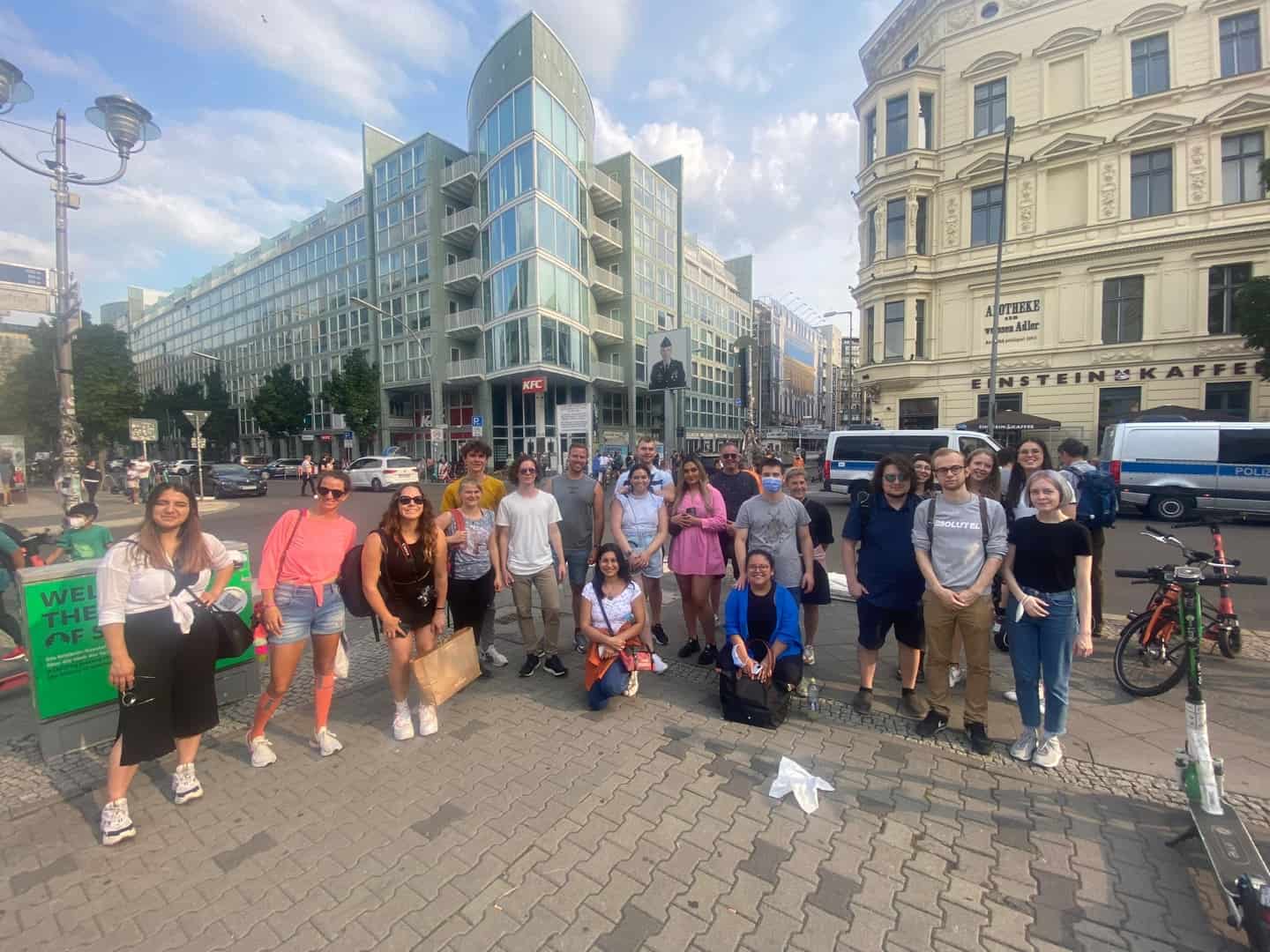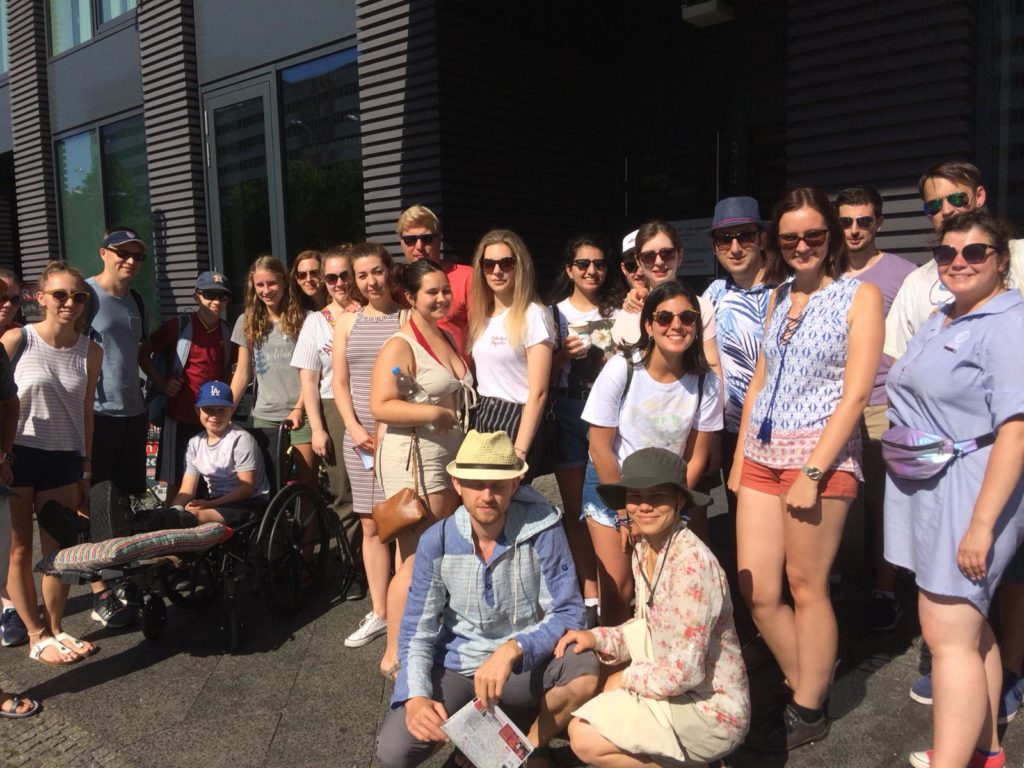 From Berlin:
The Original Free Walking Tour Berlin
Berlin, a city brimming with history and culture, magnetizes countless travelers. Dive deep into its essence with Be Original Tours. Our free walking tour, renowned as one of the best in Berlin, promises an unparalleled and genuine experience. Guided by our well-informed and captivating experts, you'll explore not just the famous landmarks but also those tucked-away treasures often overlooked by tourists. Experience Berlin's authentic charm with us! Secure your place by booking now!