A FREE Walking Tour! Yes, you heard that right, it's a free tour. Journey through time as you meander through the historic neighborhood of Mitte with an expert local tour guide. Listen as our local guides tell you the story behind these famous structures. You'll be amazed at how deep and meaningful the architecture of the place is. From Alexanderplatz to Brandenburg Gate, our free Berlin walking tour takes you to the city's most popular attractions and important landmarks.
Without previous notice, we are unable to accept groups of 10 or more. If you'd like to attend as a group, please book a Group Ticket. With this ticket, you will pay a reservation fee online, or you can also book a Private Tour (info@originalberlintours.com), as this is the only way to ensure that your group will travel together!
Every day 10am & 12pm
Traveling with more than 10?
* While there is no set price for this tour, tipping your guide is highly encouraged…
TOUR DETAILS
Where:
At the front door of Park Inn by Radisson Berlin Alexanderplatz.
Alexanderplatz 7, 10178 Berlin, Germany
Next to Burger King Entrance.
Price: Free*
ADDITIONAL INFORMATION
Tour routes are subject to weather conditions
A break is provided during this tour
INCLUDES:
Memorial Tour
Historical Tour
3.5 Hours Walking Tour
Berlin Sightseeing Spots
Berlin
Day Tour

Experience

Familiarize yourself with Germany's capital as you learn about its humble beginnings as a small fishing village to its establishment as the center of the Prussian Empire. Hear about the city's troubled and complicated past during the Nazi regime and Cold War to the eventual collapse of the Berlin Wall.

This free Berlin walking tour takes approximately 3.5 hours. The tour stops at the Alexanderplatz, Saint Marienkirche, Berliner Dom, Unter den Linden, Bebelplatz, Gendarmenmarkt, Checkpoint Charlie, the former Luftwaffe headquarters, Berlin Wall remains, the Memorial to the Murdered Jews of Europe, and more. The tour ends at Brandenburg Gate, where your tour guide will be happy to provide recommendations on how to spend the rest of your day in Berlin.

All places included here are listed as the best places to visit in Berlin. No need for a detailed travel guide because our tour guides are local themselves, and they can provide you everything you need to know.

This is sightseeing Berlin made easy. Come join us and travel like a local. Book now!

Diverse Destinations
With expertise in local culture and history, our diverse destinations bring you an authenticity beyond the reach of any other travel company

Terrific Tour Guide
Each tour guide brings something unique to the table – one of which is being terrific!
Scenic Sights
When travelling, scenic sights are a must that even we cannot compromise.

Instant Support
Travelling gives rise to queries, concerns, and doubts; so we make sure that we're always here to put your mind at ease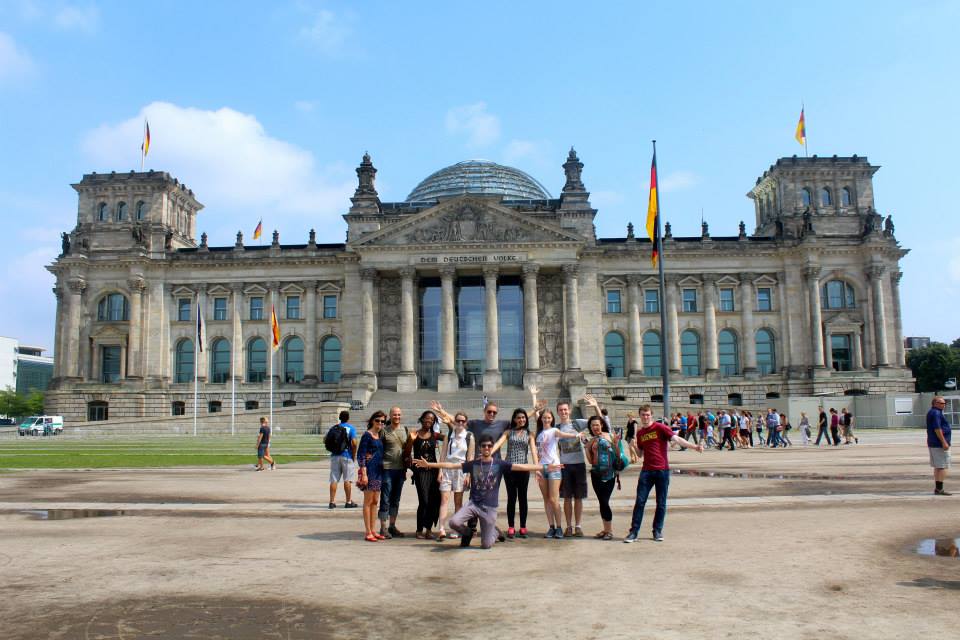 Journey through time as you meander through the historic neighborhood of Mitte with an expert local tour guide. Listen as our local guides tell you the story behind these famous structures. You'll be amazed at how deep and meaningful the architecture of the place is. From Alexanderplatz to Brandenburg Gate, our free Berlin walking tour takes you to the city's most popular attractions and important landmarks. Familiarize yourself with Germany's capital as you learn about its humble beginnings