Join Our Famous Original
Free Walking Tour!
Get the best Berlin has to offer for FREE! This is why you came to Berlin! This is one of the most popular free walking tours in Berlin, and for good reason. The tour covers all the major highlights of the city, including the Brandenburg Gate, Reichstag Building, Checkpoint Charlie, and many more. Our expert local tour guides, are the best in the business. All our tour guides are fun and entertaining, we can guarantee you will have a fantastic time! Our free Berlin walking tour takes you to the city's most popular attractions and important landmarks. We will visit:
Brandenburg Gate
Reichstag
Holocaust Memorial
Luftwaffe HQ
Checkpoint Charlie
Unter den Linden (Humboldt University)
the site of the Nazi book burning
Gendarmenmarkt
and many more
If you're wondering where to find a good restaurant, fun bars, live music, or the best club tonight, we'll let you in on all the inside info as well! Book Now!
When:


Every day 10am & 12pm
Where:


At the front of Postfuhramt, Berlin

Next to the Entrance
Price:


Free
* While there is no set price for this tour, tipping your guide is highly encouraged.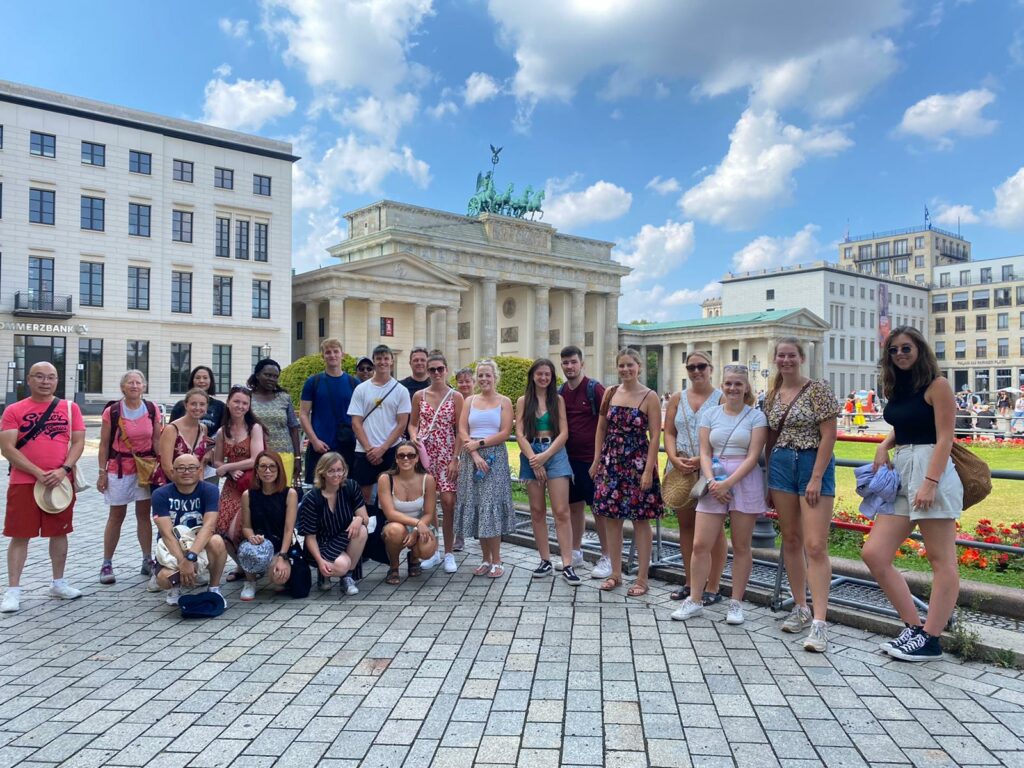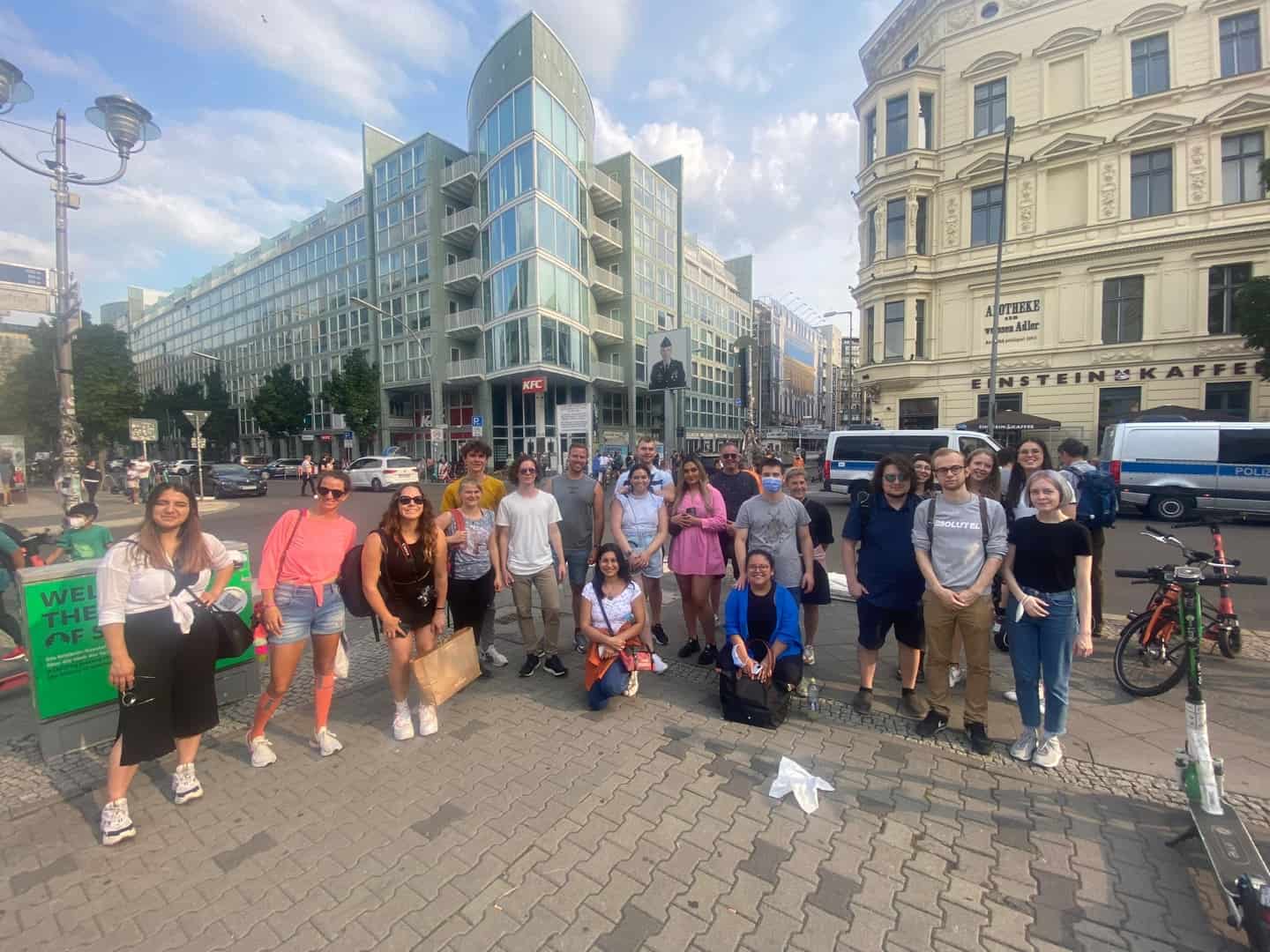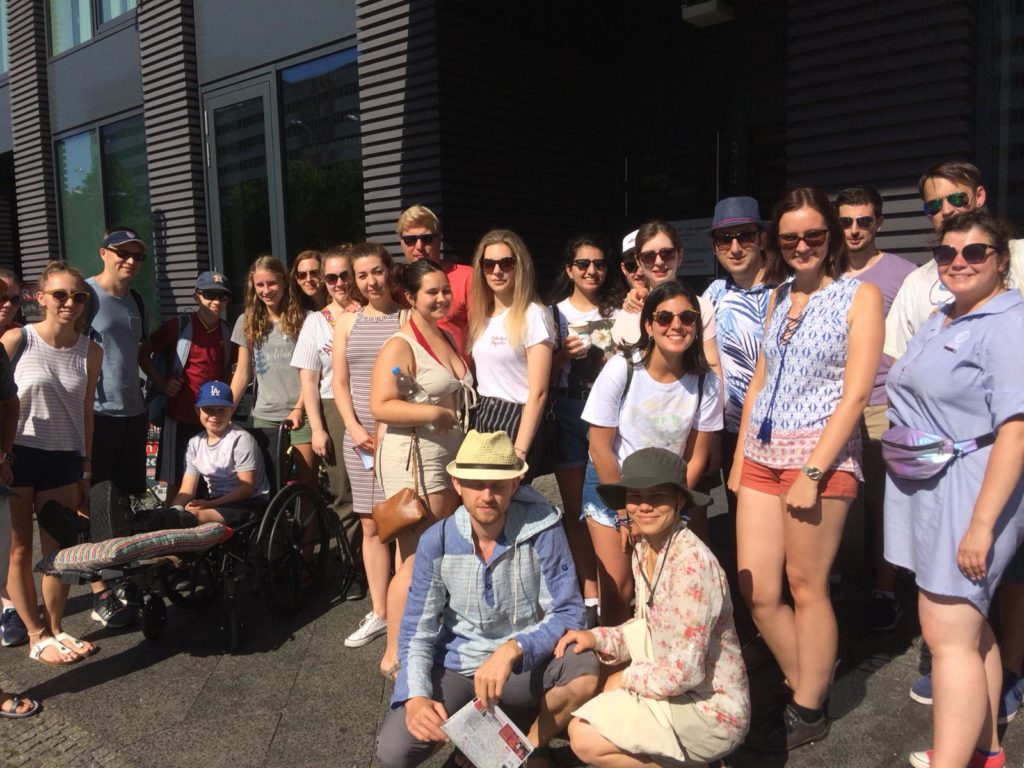 TOUR DETAILS
Where:
At the front of Postfuhramt, Berlin
Oranienburger straße, 10117 Berlin, Germany
Next to the Entrance
Price: Free
When: Every day 10 am & 12 pm
ADDITIONAL INFORMATION
A break is provided during this tour
Depending on the weather, the guide, and the group, the tour may take one of many routes through the historic Mitte district. In this way, no tour is exactly the same, and you are guaranteed a unique experience with your fun and informative guide.
THIS TOUR VISITS:
The Reichstag
The Berliner Dom
WWII Battlefields
Checkpoint Charlie
Remaining Berlin Wall
The Brandenburg Gate
Stories of Berlin's Fascinating Past
Legends & Urban Myths
Memorial to the Murdered Jews of Europe
and Much, Much More. . .
Get the best
Berlin has to offer

for FREE!

Familiarize yourself with Germany's capital as you learn about its humble beginnings as a small fishing village to its establishment as the center of the Prussian Empire. Hear about the city's troubled and complicated past during the Nazi regime and Cold War to the eventual collapse of the Berlin Wall.

This free Berlin walking tour takes approximately 3.5 hours. The tour stops at the Alexanderplatz, Saint Marienkirche, Berliner Dom, Unter den Linden, Bebelplatz, Gendarmenmarkt, Checkpoint Charlie, the former Luftwaffe headquarters, Berlin Wall remains, the Memorial to the Murdered Jews of Europe, and more. The tour ends at Brandenburg Gate, where your tour guide will be happy to provide recommendations on how to spend the rest of your day in Berlin.

All places included here are listed as the best places to visit in Berlin. No need for a detailed travel guide because our tour guides are local themselves, and they can provide you everything you need to know.

This is sightseeing Berlin made easy. Come join us and travel like a local. Book now!

Free and informative
Be Original Tours pride themselves on providing free walking tours that are both educational and entertaining.

Enjoy the best of Berlin
Be Original Tours will show you the best Berlin has to offer with a free walking tour.
7 days a week
A free walking tour that leaves at a time to suit your schedule, available 7 days a week.

Instant Support
Travelling gives rise to queries, concerns, and doubts; so we make sure that we're always here to put your mind at ease.
Be Original Tours:

The Greatest Free Walking Tour in Berlin
Berlin has a lot to offer, and this is why it attracts so many travellers. A walking tour of Berlin with Be Original Tours will bring you the most authentic experience possible, and it's completely free! This walking tour is one of the most famous in Berlin! The knowledgeable and entertaining guide will show you some of the coolest places in this amazing city, including hidden gems that no tourist ever finds. We are proud to bring you this incredible free walking tour! Book Now to reserve your spot!